Blossom Time
Blossom Time is the premier homecoming occasion of the year, along with the rapidly growing fall Hall of Fame/Homecoming Weekend.
Blossom Time Weekend has changed little through the years: It features two parades — one extravagant, the other patriotic, plus ribs and bluegrass in Triangle Park, hot air balloons, a carnival in Riverside Park, a 5.25-mile race that draws hundreds of participants from throughout northern Ohio and a traditional Memorial Day service at Evergreen Cemetery. The CFAA hosts an all-class reunion on the Friday evening at Town Hall with over 300 in attendance.  We are looking for those that would like to be sponsors for the evening.  Please see this Blossom Fundraising Letter if interested.
On Friday and Saturday evening, typically 10 class reunions are held. On Saturday afternoon, alumni baseball, soccer and lacrosse games are played at Lenny May Baseball Field and C.S. Harris Stadium respectively. Also on Saturday afternoon the alumni chorus will put on a moving concert. Each year the weekend brings us more memories of what makes our community and its people so special.
We would like to thank once again the Chagrin Valley Jaycees, who put on the weekend events. One can imagine the time and energy that goes into putting on so many events is tremendous. However, what many do not know is that the proceeds the JCs earn from the weekend will be redistributed to worthy organizations in the Chagrin Valley.
Blossom Weekend 2018
Thursday, May 24
While at Blossom visit us at the alumni booth throughout the weekend.  We are located at the entrance of Riverside Park.
Friday, May 25
All-Class Reunion Party for Alumni, Teachers & Friends
Event Sponsor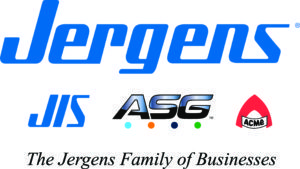 7:30 – 11:00 p.m.
Chagrin Falls Township Hall
$10
Saturday, May 26
CFHS Mollie Macknin Alumni Chorus Concert
11:00 a.m. – 1:00 p.m.
Performing Arts Center – CFHS
For questions, email John Bagley '72 jtbagley54@gmail.com
Alumni Athletic Games
BASEBALL: 11:00 a.m. – 1:00 p.m.
Lenny May Field (Front of CFHS)
Please email Mike Sweeney if you are interested in playing in the baseball game (Mike.sweeney@chagrinschools.org).
MENS SOCCER: 10:00 a.m. – 12:00 p.m.
Stadium
Please email Brian McKenna (brian.mckenna@chagrinschools.org)  if you are interested in playing in the soccer game
MENS LACROSSE: 1:00 p.m. – 3:00 p.m.
Currently the field is reserved for either a game or small-sided game.  Check the alumni lax Facebook group to see the progress of an event. 
Sunday, May 27
Blossom Parade
2:00 – 4:00 p.m.
Monday, May 28
Memorial Day Parade
10:00 – 11:00 a.m.
Triangle Park to Evergreen Cemetery